Charting a New Course to Your Health
About Us
Mystic Healthcare has been awarded five stars by the Center for Medicare and Medicaid. Mystic Healthcare specializes in short-term rehabilitation with the goal of getting residents back to the community as quickly as possible. As a family-owned and operated facility, we provide exceptional care in a patient-centered environment. Whether residents are here for a short- or long-term stay, all aspects of care are focused on meeting the individual's recovery goals. Call us today to schedule a tour test.
programs and
services
We accept most insurance plans and work with workman's comp to transition you or a loved one to the most appropriate setting within the Ryders Continuum.
Home
Care
Light house Home Health Care and Lighthouse Companion Care can provide options for you and your loved ones to meet your needs in the comfort of home.
Lighthouse Home Health Care
Skilled nursing services in the comfort of your home – 24/7 service
Lighthouse Companion Care
Personal care/non-medical services in the comfort of home – 24/7 service
Learn More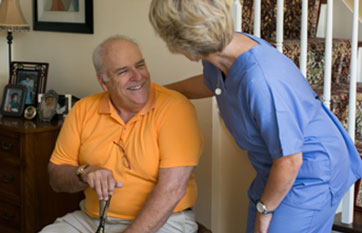 Mystic Healthcare is home to my husband where he is cared for and respected by everyone. I praise the nurses, their assistants and aides. They know who they are. Consequently, I have peace of mind.
This is the best facility for Rehab! The entire staff is so accommodating. Chris and Raffaela were outstanding in taking care of me and Sara was also very caring. An exceptional experience!
Your assistance and care of my mother was extraordinary. To know that I did not have to worry that she would enjoy good care and make new friends was very stabilizing over the last three years. Thank you and God bless.
Everyone took Paul and Janet into their hearts and gave their hearts in return. This is a profound level of dedication and devotion. We sometimes hear that there are angels who walk on earth — they exist at Mystic Healthcare.
You are all fantastic! If it weren't for the therapists, I would have never been able to return home. Thanks from the bottom of my heart.
Facility
Tour
Take a virtual tour to experienceour nursing home and rehabilitation center.
Medicare
Reviews
Official US Government Reviews
My mother received outstanding treatment and comfort during her final days. I was provided information on a daily basis from a caring, sensitive staff…
Above Average
Compare Reviews